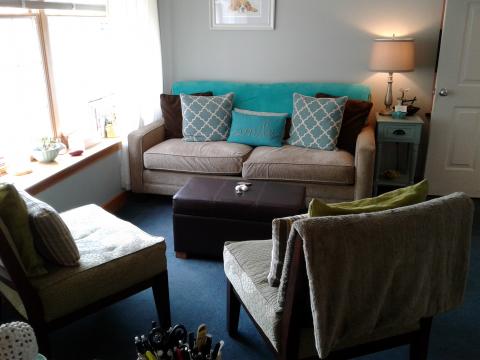 Coming to therapy for the first time with a new therapist can be intimidating. Most people find that they become more comfortable once the appointment begins and they have a chance to meet their therapist and discuss the concerns that bring them to therapy. 
During the first one to two sessions I will complete a psychosocial assessment with you. A psychosocial assessment is a collaborative process that will help the two of us to clarify the nature of the issue(s) that you would like to address in therapy and agree on a plan that will guide our work together. I will also be happy to answer any questions you may have about the therapeutic process or my professional experience and training. 
Please arrive 15 minutes before your scheduled appointment to provide time for you to complete the intake paperwork. Please bring your insurance card and a form of payment with you. I accept checks, cash (in the exact amount only), Visa, MasterCard and American Express. 
 
I offer a one-time free phone consultation for new clients. If you are unsure whether you would like to schedule an appointment please contact me for your free consultation to help you decide.